BiPE Valentine Cards 2014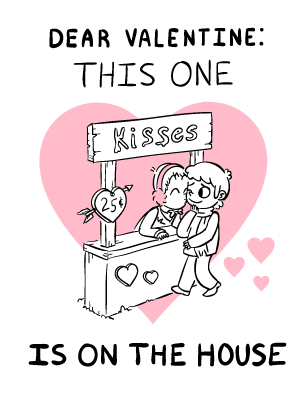 This year's set of Valentines is ready for download! Pay whatever you think is a fair price for this PDF collection of 4 original, high resolution Boy in Pink Earmuffs valentine cards. You'll get 7 pages of cards formatted to 8.5 x 11″ in a 4 x 4 grid as well as individual cards. The file also includes a printable "To: and From:" backing for each card so you can personalize them for your loved ones!
You can also find last year's set of Valentine cards on the BiPE Store Page or by clicking the gumroad button directly below:
Oh, and if you haven't already, don't forget to check out The Boy in Pink Earmuff's very first Valentine.